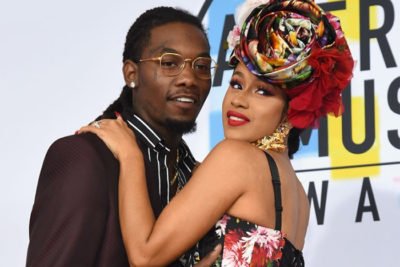 Soon to be divorced American rapper, Cardi B has revealed that men have started sliding into her DMs
The 'WAP' rapper recently announced her split from estranged husband Offset revealed that her DMS has been flooded with dating offers from men. According to her, she has gotten multiple offers from various men who want to take her on a date but she isn't interested in any of them.
She said: "I could date any man I want. My DMs are flooded. I don't actually want to date nobody. I'm so focused on my business that it's crazy." Cardi also opened up about her ongoing divorce and said people "cannot hurt" her feelings by bringing up the split, because she's the one who ended things.
She explained: "You cannot hurt my feelings trying to throw the divorce in my face because, at the end of the day, I decided I wanted to leave. I didn't wait until he cheated on me again … I didn't wait [for] another controversy with him being involved. I decided to leave. If I wanted to stay, I could have stayed. I decided to leave."
And despite seemingly blasting Offset, Cardi then assured fans she "doesn't have a bad relationship" with him. She added during a live video on her OnlyFans account: "I don't have a bad relationship with my baby father. At all. I don't have no hatred towards him. And I don't wish him nothing bad and I know that he feels the same way about me."
Message Me On WhatsApp SIMON DAHBOSS
via Join Us At 👉 ABEGFORUM.COM👈